About
Bio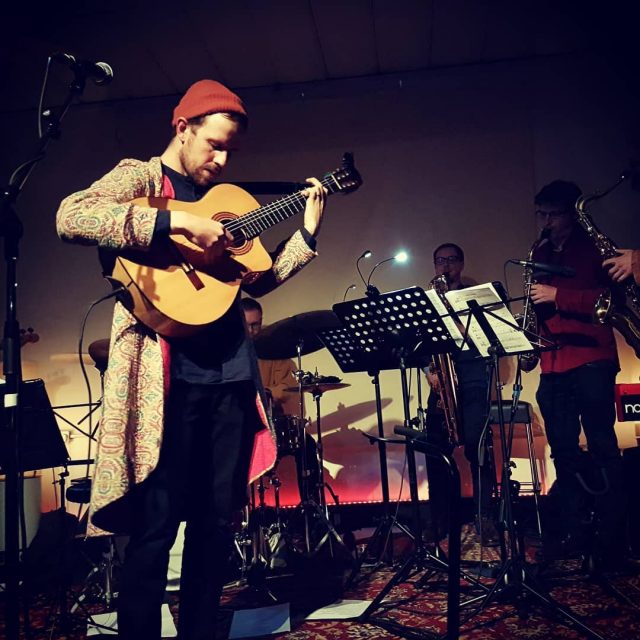 Management and Publishing: [email protected]
Booking: [email protected]
Radio: [email protected]
The Magic Lantern is the musical moniker of British Australian musician Jamie Doe. 'To The Islands' is his stunning third album released on 2 November 2018.
Drawing on a wide range of influences from folk, jazz and contemporary music, The Magic Lantern is an artist dedicated to remedying the anxiety and fear present in us all. 'To The Islands' was written following a tumultuous journey to Jamie's childhood home in Australia after nearly 10 years away, and explores memory and hope in a world of near constant uncertainty.
It draws on a wide range of sounds and textures from folk finger picking to pulsating grooves; lush string quintet lyricism to narcotic late night saxophone jams; and a Mark Hollis-esque talent for leaving space around the vocal, all united by Jamie's instantly recognisable voice and inimitable song- writing style.
He has received praise from numerous supporters including BBC Radio 1's Huw Stephens, BBC 6 Music's Guy Garvey, Lauren Laverne,Gideon Coe, Tom Robinson, BBC Radio 3's Late Junction and BBC Radio 2's Jamie Cullum, Mark Radcliffe and Bob Harris among others; and publications such as The Guardian, Acoustic Magazine and Atwood Magazine.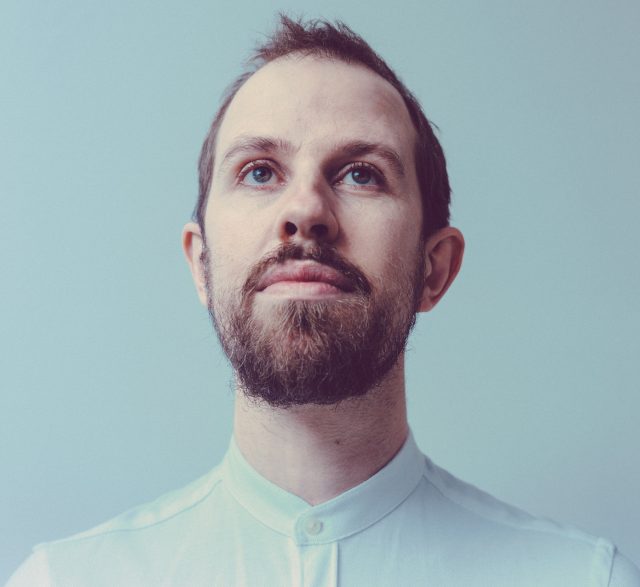 A lauded musician, composer and arranger, the lyrical strength of the record has also touched all those lucky enough to hear it. The album includes a songs about the person he hoped to meet (Holding Hands – a track with four saxophones and a vocal for the first two minutes that received multiple plays on BBC Radio 1); about hope during these times of uncertainty (Albatross); about the role and responsibility of the individual in this period of upheaval (Between the World & Me); of fear of failure and the paralyses of regret (Scat tered Leaves); the complex naivety of following your dreams (Lydia); about his Dad's Alzheimer's (Two Bells); about how we hide what we really feel (Masks); about the inevitability of all things passing (Tangled Chimes); of the unique kind of anxiety many experience when waking up and worrying during the early hours (Darling Day); and about finding his now wife Rhia during the course of making the album (Re: Her)"
Born in Australia before moving to the UK at 12, Jamie began performing as The Magic Lantern alongside friends and long-term collaborators in the DIY Bristol music scene including This Is The Kit, Rozi Plain and Rachael Dadd. Moving to London in 2007, Jamie expanded The Magic Lantern into a quintet and together they evolved a transporting sound inspired by the immediacy of Jamie's lyrics, lilting melodies and a shared love of improvised music.
The Magic Lantern's debut album 'A World In A Grain Of Sand' was mixed by Leo Abrahams (Brian Eno, Paul Simon) and released in June 2011 and was vocally supported by Late Junction's Verity Sharp, Bob Harris and Tom Robinson (BBC Radio 3, 2 and 6 respectively) among others. Keen to focus on the intensity that comes with stripping everything away, Jamie dissolved the quintet line up in 2012 to return to playing and writing on his own. His intimate second album 'Love of Too Much Living' was the product of two years spent crafting this new musical approach, playing hundreds of gigs around the UK and beyond.
Following its release in October 2014, Jamie toured across the UK and Europe and compiled an album of other musicians versions of his songs, 'Love of Too Much Living – Remakes' featuring This Is The Kit, Sam Brookes, Emilia Martensson, Wallis Bird, Rozi Plain and Low Chimes among others. It was released in December 2015 with all proceeds going to the male suicide preven- tion charity the 'Campaign Against Living Miserably (CALM)', an organisation very close to Jamie's heart.
The Magic Lantern is part of a thriving scene of genre bending contemporary musicians in London who are going about things their own way. Over the past three and half years, The Magic Lantern has toured the UK supporting acclaimed folk artist Sam Lee, sung with Jamie Cullum at the BBC Proms and as a guest vocalist with Sikh virtuoso Manika Kaur in Trafalgar Square. He has performed for the Queen and over 50 Commonwealth Heads of State, sung in the Sussex Woods with nightingales and recorded in Abbey Road Studios as part of the Help Musicians UK 'Music Minds Matter' campaign.
'To The Islands' is out now via Hectic Eclectic Records.
Recent responses to 'To The Islands':
"Ooh that's beautiful isn't it?"
– Huw Stephens, BBC Radio 1 [on 'Holding Hands']
"Extraordinary. Beautiful poised singing, amazing
lyrics and hypnotic production"
– Tom Robinson, BBC Radio 6 Music [on 'Albatross']
"Gorgeous, beautiful. This stopped me in my tracks. Slightly surreal, in all the right ways"
– Jamie Cullum, BBC Radio 2 [on 'Holding Hands']
"Dreamy, beautiful. Something very, very special" – Lauren Laverne, BBC6 Music [on 'Albatross']
"Every now and again you come across a piece of music that will completely take your breath away. It might not be instant, but it will. The Magic Lantern's 'Holding Hands' is one of those pieces of music."
– Fortitude Magazine
"The Magic Lantern's breathtaking "Lydia" captures our intimate, limitless depths with vivid poetry and poignant, emotive balladry."
– Atwood Magazine