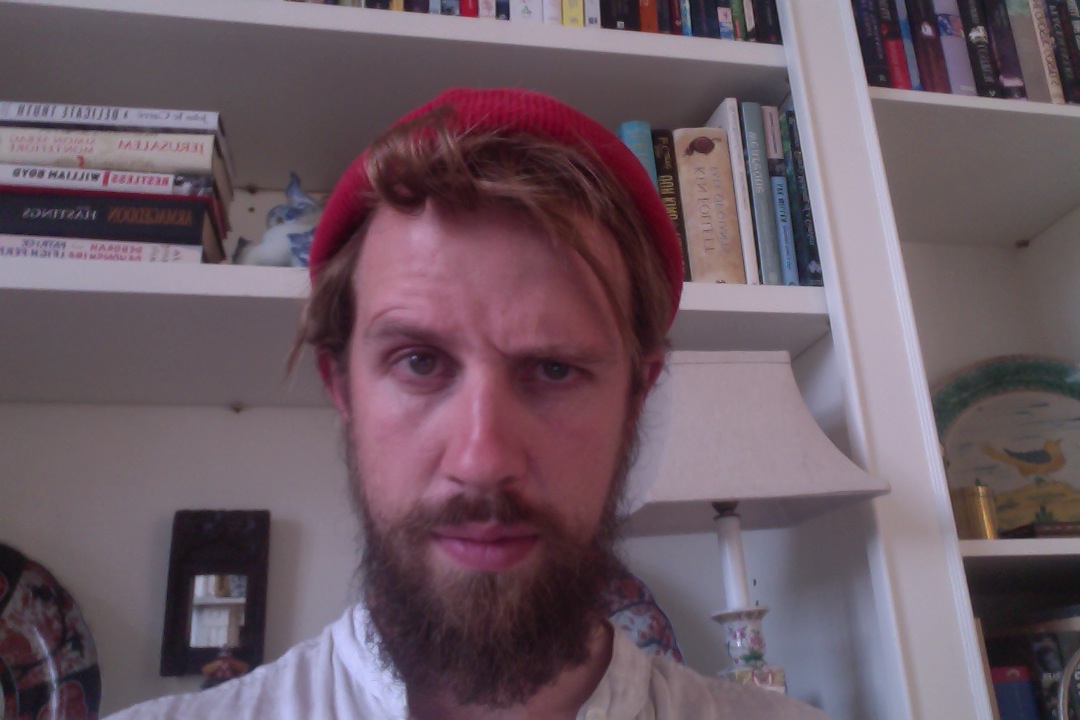 So autumn is upon us, the leaves are slowly changing and before long our winter coats will soon be pressed into service fending off the chill wind of these darker seasons. As much as I love summer, I find autumn the most creative season of all. It's been a busy summer all things considered and while i'm entering autumn a little drained, there is a lot to look forward to!
If you've been keeping track of the beard i've been growing you'll have noticed that its getting longer by the day, and the sight of my clean shaven chin – evidence that the album is finished – is as yet, nowhere to be seen. This is because I decided to make a tactical change of direction. I spent most of August trying to record it on my own and with the help of Max Jones, but after much hard work, frustration and a few breakthroughs, decided that i just wasn't happy with the sound i was getting.
It was a hard decision because i'd made such a big deal about trying to record it on my own but, in the end, making a record that i'm happy with and that i feel does justice to the songs and to all of you who have been waiting for it, was the right thing to do. So, I have booked to go to the Woodshed Studio in Bristol to record from the 6-10 October – 3 weeks away! – and have been practicing A LOT in order to hit the ground running. So, i'm about a month behind schedule, but to think that i'll be recording while it's raining, leaves slick on the ground, feels right, both for me and for the songs on this record. So there we are. As soon as i have some snippets i'll post them up so you can hear how its sounding. Release date is still TBC but stay tuned, it won't be too long now!
In other news, i've been taking a little break from Magic Lantern gigs to allow the songs to settle and breath before hitting the studio. However, with the recording dates rapidly approaching, i thought i'd better get a couple of London gigs in to stay sharp so i'm very excited to say that I'll be playing this Friday 20th September at the last of the Nest Collective's 'Campfire Club' concerts in the green house of Dalston Curve Garden where i'll be playing alongside story teller Rachel Rose Reid and the fabulous Tank and Trumpet. Then on sunday I'm doing something quite unusual – I'll be playing at Venezuelan Brunch hosted by 'Sometimes Cafe' where for the £15 ticket you get brunch (sittings between 11.30-4.00), live music from me and a magic show – woo hoo!
If you're around it would be lovely to see you at either or both and if not then I look forward to seeing you once the album is finished. Lots of other things have been going on too, I did a new photo shoot yesterday which i'll be posting up soon, have been commissioned to write music for a play about Simon Boliva's lover Manuela Saenz, and have finished the rather odd process of being followed around for 6 months and filmed playing in various locations for a short documentary which will be released shortly. Lastly, you can hear the latest edition of the radio show i co-present on Resonance FM every tuesday from 12-1 'The Nest Collective Hour' here!
'Autumn is a second spring, when every leaf is a flower'
– Albert Camus
Big love, Jamie x